National Football League – NFL
2017-18 Season
Come in and enjoy the entire season of 2017-18 NFL season and see if the New England Patriots can win another Superbowl. During the season we show multiple games on all our Multiple HDTV's. We also always have English Audio on during the games. We record all games so we can replay them the following day.
In Thailand the NFL games are shown the following day, since we are 1 day ahead.
USA Game Day:
Sunday -> Shown Monday Morning
Monday Night Football -> Shown Tuesday Morning
Thursday Night Football -> Shown Friday Morning
Saturday -> Shown Sunday Morning
All late USA games are shown when we open at 8am. The overnight games we record and will always have one playing when we open with a live game. You can also request during the day to see a recorded game.
If you have a group that would like to watch an overnight game please contact us about booking a private event.
Superbowl 51 – Live from Minnesota
This year the Superbowl is located in Minneapolis Minnesota on February 4, 2018. We will be opening earlier Monday February 5, 2018 for the game. Come join us as we have the most energetic atmosphere in Chiang Mai for the big game.
We open at 7:30 am for the early games.

REPLAY:
During the live more games we show two overnight games.
Also 5:30 pm on Game Day we do replays
NOTE:
We can also replay the games at anytime during the week.
If you have a group that is interested in a particular game that we will not be open for, please contact us to see if arrangements can be made.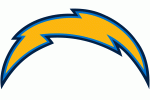 Week 1
Date
Time (ICT)
Away Team
Home Team
Fri Sep 8
7:30 am
Kansas City Chiefs
New England Patriots
Mon Sep 11
12:00 am
Arizona Cardinals
Detroit Lions
12:00 am
Atlanta Falcons
Chicago Bears
12:00 am
Baltimore Ravens
Cincinnati Bengals
12:00 am
Jacksonville Jaguars
Houston Texans
12:00 am
New York Jets
Buffalo Bills
12:00 am
Oakland Raiders
Tennessee Titans
12:00 am
Philadelphia Eagles
Washington Redskins
12:00 am
Pittsburgh Steelers
Cleveland Browns
12:00 am
Tampa Bay Buccaneers
Miami Dolphins
3:05 am
Indianapolis Colts
Los Angeles Rams
3:25 am
Carolina Panthers
San Francisco 49ers
3:25 am
Seattle Seahawks
Green Bay Packers
7:30 am
New York Giants
Dallas Cowboys
Tue Sep 12
6:10 am
New Orleans Saints
Minnesota Vikings
9:20 am
Los Angeles Chargers
Denver Broncos
Week 2
Date
Time (ICT)
Away Team
Home Team
Fri Sep 15
7:25 am
Houston Texans
Cincinnati Bengals
Mon Sep 17
12:00 am
Arizona Cardinals
Indianapolis Colts
12:00 am
Buffalo Bills
Carolina Panthers
12:00 am
Chicago Bears
Tampa Bay Buccaneers
12:00 am
Cleveland Browns
Baltimore Ravens
12:00 am
Minnesota Vikings
Pittsburgh Steelers
12:00 am
New England Patriots
New Orleans Saints
12:00 am
Philadelphia Eagles
Kansas City Chiefs
12:00 am
Tennessee Titans
Jacksonville Jaguars
3:05 am
Miami Dolphins
Los Angeles Chargers
3:05 am
New York Jets
Oakland Raiders
3:25 am
Dallas Cowboys
Denver Broncos
3:25 am
San Francisco 49ers
Seattle Seahawks
3:25 am
Washington Redskins
Los Angeles Rams
7:30 am
Green Bay Packers
Atlanta Falcons
Tue Sep 19
7:30 am
Detroit Lions
New York Giants
Week 3
Date
Time (ICT)
Away Team
Home Team
Fri Sep 22
7:25 am
Los Angeles Rams
San Francisco 49ers
Sun Sep 24
8:30 pm
Baltimore Ravens
Jacksonville Jaguars ¹
Mon Sep 25
12:00 am
Atlanta Falcons
Detroit Lions
12:00 am
Cleveland Browns
Indianapolis Colts
12:00 am
Denver Broncos
Buffalo Bills
12:00 am
Houston Texans
New England Patriots
12:00 am
Miami Dolphins
New York Jets
12:00 am
New Orleans Saints
Carolina Panthers
12:00 am
New York Giants
Philadelphia Eagles
12:00 am
Pittsburgh Steelers
Chicago Bears
12:00 am
Tampa Bay Buccaneers
Minnesota Vikings
3:05 am
Seattle Seahawks
Tennessee Titans
3:25 am
Cincinnati Bengals
Green Bay Packers
3:25 am
Kansas City Chiefs
Los Angeles Chargers
7:30 am
Oakland Raiders
Washington Redskins
Tue Sep 26
7:30 am
Dallas Cowboys
Arizona Cardinals
¹ This game is being played in London, England.
Week 4
Date
Time (ICT)
Away Team
Home Team
Fri Sep 29
7:25 am
Chicago Bears
Green Bay Packers
Sun Oct 1
8:30 pm
New Orleans Saints
Miami Dolphins ¹
Mon Oct 2
12:00 am
Buffalo Bills
Atlanta Falcons
12:00 am
Carolina Panthers
New England Patriots
12:00 am
Cincinnati Bengals
Cleveland Browns
12:00 am
Detroit Lions
Minnesota Vikings
12:00 am
Jacksonville Jaguars
New York Jets
12:00 am
Los Angeles Rams
Dallas Cowboys
12:00 am
Pittsburgh Steelers
Baltimore Ravens
12:00 am
Tennessee Titans
Houston Texans
3:05 am
New York Giants
Tampa Bay Buccaneers
3:05 am
Philadelphia Eagles
Los Angeles Chargers
3:05 am
San Francisco 49ers
Arizona Cardinals
3:25 am
Oakland Raiders
Denver Broncos
7:30 am
Indianapolis Colts
Seattle Seahawks
Tue Oct 3
7:30 am
Washington Redskins
Kansas City Chiefs
¹ This game is being played in London, England.
Week 5
Date
Time (ICT)
Away Team
Home Team
Fri Oct 6
7:25 am
New England Patriots
Tampa Bay Buccaneers
Mon Oct 9
12:00 am
Arizona Cardinals
Philadelphia Eagles
12:00 am
Buffalo Bills
Cincinnati Bengals
12:00 am
Carolina Panthers
Detroit Lions
12:00 am
Jacksonville Jaguars
Pittsburgh Steelers
12:00 am
Los Angeles Chargers
New York Giants
12:00 am
New York Jets
Cleveland Browns
12:00 am
San Francisco 49ers
Indianapolis Colts
12:00 am
Tennessee Titans
Miami Dolphins
3:05 am
Baltimore Ravens
Oakland Raiders
3:05 am
Seattle Seahawks
Los Angeles Rams
3:25 am
Green Bay Packers
Dallas Cowboys
7:30 am
Kansas City Chiefs
Houston Texans
Tue Oct 10
7:30 am
Minnesota Vikings
Chicago Bears
Bye: Atlanta, Denver, New Orleans, Washington
Week 6
Date
Time (ICT)
Away Team
Home Team
Fri Oct 13
7:25 am
Philadelphia Eagles
Carolina Panthers
Mon Oct 16
12:00 am
Chicago Bears
Baltimore Ravens
12:00 am
Cleveland Browns
Houston Texans
12:00 am
Detroit Lions
New Orleans Saints
12:00 am
Green Bay Packers
Minnesota Vikings
12:00 am
Miami Dolphins
Atlanta Falcons
12:00 am
New England Patriots
New York Jets
12:00 am
San Francisco 49ers
Washington Redskins
3:05 am
Los Angeles Rams
Jacksonville Jaguars
3:05 am
Tampa Bay Buccaneers
Arizona Cardinals
3:25 am
Los Angeles Chargers
Oakland Raiders
3:25 am
Pittsburgh Steelers
Kansas City Chiefs
7:30 am
New York Giants
Denver Broncos
Tue Oct 17
7:30 am
Indianapolis Colts
Tennessee Titans
Bye: Buffalo, Cincinnati, Dallas, Seattle
Week 7
Date
Time (ICT)
Away Team
Home Team
Fri Oct 20
7:25 am
Kansas City Chiefs
Oakland Raiders
Mon Oct 23
12:00 am
Arizona Cardinals
Los Angeles Rams ¹
12:00 am
Baltimore Ravens
Minnesota Vikings
12:00 am
Carolina Panthers
Chicago Bears
12:00 am
Cincinnati Bengals
Pittsburgh Steelers
12:00 am
Jacksonville Jaguars
Indianapolis Colts
12:00 am
New Orleans Saints
Green Bay Packers
12:00 am
New York Jets
Miami Dolphins
12:00 am
Tampa Bay Buccaneers
Buffalo Bills
12:00 am
Tennessee Titans
Cleveland Browns
3:05 am
Dallas Cowboys
San Francisco 49ers
3:25 am
Denver Broncos
Los Angeles Chargers
3:25 am
Seattle Seahawks
New York Giants
7:30 am
Atlanta Falcons
New England Patriots
Tue Oct 24
7:30 am
Washington Redskins
Philadelphia Eagles
¹ This game is being played in London, England.

Bye: Detroit, Houston

Week 8
Date
Time (ICT)
Away Team
Home Team
Fri Oct 27
7:25 am
Miami Dolphins
Baltimore Ravens
Sun Oct 29
8:30 pm
Minnesota Vikings
Cleveland Browns ¹
Mon Oct 30
12:00 am
Atlanta Falcons
New York Jets
12:00 am
Carolina Panthers
Tampa Bay Buccaneers
12:00 am
Chicago Bears
New Orleans Saints
12:00 am
Indianapolis Colts
Cincinnati Bengals
12:00 am
Los Angeles Chargers
New England Patriots
12:00 am
Oakland Raiders
Buffalo Bills
12:00 am
San Francisco 49ers
Philadelphia Eagles
3:05 am
Houston Texans
Seattle Seahawks
3:25 am
Dallas Cowboys
Washington Redskins
7:30 am
Pittsburgh Steelers
Detroit Lions
Tue Oct 31
7:30 am
Denver Broncos
Kansas City Chiefs
¹ This game is being played in London, England.

Bye: Arizona, Green Bay, Jacksonville, Los Angeles, N.Y. Giants, Tennessee

Week 9
Date
Time (ICT)
Away Team
Home Team
Fri Nov 3
7:25 am
Buffalo Bills
New York Jets
Mon Nov 6
1:00 am
Atlanta Falcons
Carolina Panthers
1:00 am
Baltimore Ravens
Tennessee Titans
1:00 am
Cincinnati Bengals
Jacksonville Jaguars
1:00 am
Denver Broncos
Philadelphia Eagles
1:00 am
Indianapolis Colts
Houston Texans
1:00 am
Los Angeles Rams
New York Giants
1:00 am
Tampa Bay Buccaneers
New Orleans Saints
4:05 am
Arizona Cardinals
San Francisco 49ers
4:05 am
Washington Redskins
Seattle Seahawks
4:25 am
Kansas City Chiefs
Dallas Cowboys
8:30 am
Oakland Raiders
Miami Dolphins
Tue Nov 7
8:30 am
Detroit Lions
Green Bay Packers
Bye: Chicago, Cleveland, Los Angeles, Minnesota, New England, Pittsburgh
Week 10
Date
Time (ICT)
Away Team
Home Team
Fri Nov 10
8:25 am
Seattle Seahawks
Arizona Cardinals
Mon Nov 13
1:00 am
Cincinnati Bengals
Tennessee Titans
1:00 am
Cleveland Browns
Detroit Lions
1:00 am
Green Bay Packers
Chicago Bears
1:00 am
Los Angeles Chargers
Jacksonville Jaguars
1:00 am
Minnesota Vikings
Washington Redskins
1:00 am
New Orleans Saints
Buffalo Bills
1:00 am
New York Jets
Tampa Bay Buccaneers
1:00 am
Pittsburgh Steelers
Indianapolis Colts
4:05 am
Houston Texans
Los Angeles Rams
4:25 am
Dallas Cowboys
Atlanta Falcons
4:25 am
New York Giants
San Francisco 49ers
8:30 am
New England Patriots
Denver Broncos
Tue Nov 14
8:30 am
Miami Dolphins
Carolina Panthers
Bye: Baltimore, Kansas City, Oakland, Philadelphia
Week 11
Date
Time (ICT)
Away Team
Home Team
Fri Nov 17
8:25 am
Tennessee Titans
Pittsburgh Steelers
Mon Nov 20
1:00 am
Arizona Cardinals
Houston Texans
1:00 am
Baltimore Ravens
Green Bay Packers
1:00 am
Detroit Lions
Chicago Bears
1:00 am
Jacksonville Jaguars
Cleveland Browns
1:00 am
Kansas City Chiefs
New York Giants
1:00 am
Los Angeles Rams
Minnesota Vikings
1:00 am
Washington Redskins
New Orleans Saints
4:05 am
Buffalo Bills
Los Angeles Chargers
4:25 am
Cincinnati Bengals
Denver Broncos
4:25 am
New England Patriots
Oakland Raiders ¹
8:30 am
Philadelphia Eagles
Dallas Cowboys
Tue Nov 21
8:30 am
Atlanta Falcons
Seattle Seahawks
¹ This game is being played in Mexico City.

Bye: Carolina, Indianapolis, Miami, N.Y. Jets, San Francisco, Tampa Bay

Week 12
Date
Time (ICT)
Away Team
Home Team
Fri Nov 24
12:30 am
Minnesota Vikings
Detroit Lions
4:30 am
Los Angeles Chargers
Dallas Cowboys
8:30 am
New York Giants
Washington Redskins
Mon Nov 26
1:00 am
Buffalo Bills
Kansas City Chiefs
1:00 am
Carolina Panthers
New York Jets
1:00 am
Chicago Bears
Philadelphia Eagles
1:00 am
Cleveland Browns
Cincinnati Bengals
1:00 am
Miami Dolphins
New England Patriots
1:00 am
Tampa Bay Buccaneers
Atlanta Falcons
1:00 am
Tennessee Titans
Indianapolis Colts
4:05 am
New Orleans Saints
Los Angeles Rams
4:05 am
Seattle Seahawks
San Francisco 49ers
4:25 am
Denver Broncos
Oakland Raiders
4:25 am
Jacksonville Jaguars
Arizona Cardinals
8:30 am
Green Bay Packers
Pittsburgh Steelers
Tue Nov 28
8:30 am
Houston Texans
Baltimore Ravens
Week 13
Date
Time (ICT)
Away Team
Home Team
Dec 1
8:25 am
Washington Redskins
Dallas Cowboys
Mon Dec 4
1:00 am
Carolina Panthers
New Orleans Saints
1:00 am
Denver Broncos
Miami Dolphins
1:00 am
Detroit Lions
Baltimore Ravens
1:00 am
Houston Texans
Tennessee Titans
1:00 am
Indianapolis Colts
Jacksonville Jaguars
1:00 am
Kansas City Chiefs
New York Jets
1:00 am
Minnesota Vikings
Atlanta Falcons
1:00 am
New England Patriots
Buffalo Bills
1:00 am
San Francisco 49ers
Chicago Bears
1:00 am
Tampa Bay Buccaneers
Green Bay Packers
4:05 am
Cleveland Browns
Los Angeles Chargers
4:25 am
Los Angeles Rams
Arizona Cardinals
4:25 am
New York Giants
Oakland Raiders
8:30 am
Philadelphia Eagles
Seattle Seahawks
Tue Dec 5
8:30 am
Pittsburgh Steelers
Cincinnati Bengals
Week 14
Date
Time (ICT)
Away Team
Home Team
Fri Dec 8
8:25 am
New Orleans Saints
Atlanta Falcons
Mon Dec 11
1:00 am
Chicago Bears
Cincinnati Bengals
1:00 am
Detroit Lions
Tampa Bay Buccaneers
1:00 am
Green Bay Packers
Cleveland Browns
1:00 am
Indianapolis Colts
Buffalo Bills
1:00 am
Minnesota Vikings
Carolina Panthers
1:00 am
Oakland Raiders
Kansas City Chiefs
1:00 am
San Francisco 49ers
Houston Texans
1:00 am
Seattle Seahawks
Jacksonville Jaguars
4:05 am
New York Jets
Denver Broncos
4:05 am
Tennessee Titans
Arizona Cardinals
4:05 am
Washington Redskins
Los Angeles Chargers
4:25 am
Dallas Cowboys
New York Giants
4:25 am
Philadelphia Eagles
Los Angeles Rams
8:30 am
Baltimore Ravens
Pittsburgh Steelers
Tue Dec 12
8:30 am
New England Patriots
Miami Dolphins
Week 15
Date
Time (ICT)
Away Team
Home Team
Fri Dec 15
8:25 am
Denver Broncos
Indianapolis Colts
Sat Dec 17
4:30 am
Chicago Bears
Detroit Lions
8:25 am
Los Angeles Chargers
Kansas City Chiefs
Mon Dec 18
1:00 am
Arizona Cardinals
Washington Redskins
1:00 am
Baltimore Ravens
Cleveland Browns
1:00 am
Cincinnati Bengals
Minnesota Vikings
1:00 am
Green Bay Packers
Carolina Panthers
1:00 am
Houston Texans
Jacksonville Jaguars
1:00 am
Miami Dolphins
Buffalo Bills
1:00 am
New York Jets
New Orleans Saints
1:00 am
Philadelphia Eagles
New York Giants
4:05 am
Los Angeles Rams
Seattle Seahawks
4:25 am
New England Patriots
Pittsburgh Steelers
4:25 am
Tennessee Titans
San Francisco 49ers
8:30 am
Dallas Cowboys
Oakland Raiders
Tue Dec 19
8:30 am
Atlanta Falcons
Tampa Bay Buccaneers
Week 16
Date
Time (ICT)
Away Team
Home Team
Sun Dec 24
4:30 am
Indianapolis Colts
Baltimore Ravens
8:30 am
Minnesota Vikings
Green Bay Packers
Mon Dec 25
1:00 am
Atlanta Falcons
New Orleans Saints
1:00 am
Buffalo Bills
New England Patriots
1:00 am
Cleveland Browns
Chicago Bears
1:00 am
Denver Broncos
Washington Redskins
1:00 am
Detroit Lions
Cincinnati Bengals
1:00 am
Los Angeles Chargers
New York Jets
1:00 am
Los Angeles Rams
Tennessee Titans
1:00 am
Miami Dolphins
Kansas City Chiefs
1:00 am
Tampa Bay Buccaneers
Carolina Panthers
4:05 am
Jacksonville Jaguars
San Francisco 49ers
4:25 am
New York Giants
Arizona Cardinals
4:25 am
Seattle Seahawks
Dallas Cowboys
Tue Dec 26
4:30 am
Pittsburgh Steelers
Houston Texans
8:30 am
Oakland Raiders
Philadelphia Eagles
Week 17
Date
Time (ICT)
Away Team
Home Team
Mon Jan 1
1:00 am
Buffalo Bills
Miami Dolphins
1:00 am
Carolina Panthers
Atlanta Falcons
1:00 am
Chicago Bears
Minnesota Vikings
1:00 am
Cincinnati Bengals
Baltimore Ravens
1:00 am
Cleveland Browns
Pittsburgh Steelers
1:00 am
Dallas Cowboys
Philadelphia Eagles
1:00 am
Green Bay Packers
Detroit Lions
1:00 am
Houston Texans
Indianapolis Colts
1:00 am
Jacksonville Jaguars
Tennessee Titans
1:00 am
New Orleans Saints
Tampa Bay Buccaneers
1:00 am
New York Jets
New England Patriots
1:00 am
Washington Redskins
New York Giants
4:25 am
Arizona Cardinals
Seattle Seahawks
4:25 am
Kansas City Chiefs
Denver Broncos
4:25 am
Oakland Raiders
Los Angeles Chargers
4:25 am
San Francisco 49ers
Los Angeles Rams
New Years Day we do not open until 11:00 am, to give the staff a chance to rest from NYE